500KG/BATCH Animal Poultry Chicken Feed Double-shaft Blade Mixer For Chicken Feed Plant
2020-11-11 Back to List
If you are looking for related products or have any other questions, please feel free to contact us.
Contact Us
In the chicken feed production process of poultry chicken feed mill plant, mixing technology is not only an important link to ensure product quality, but also the key to improve the productivity of the whole poultry chicken feed production line system. But in daily chicken feed manufacutring,chicken feed mill factories tend to encounter:
• Poor mixing effect, extending time still does not work.
• The addition of microelements is not balanced, the breeding effect of feed is poor.
• The maintenance of equipment is too complicated.
……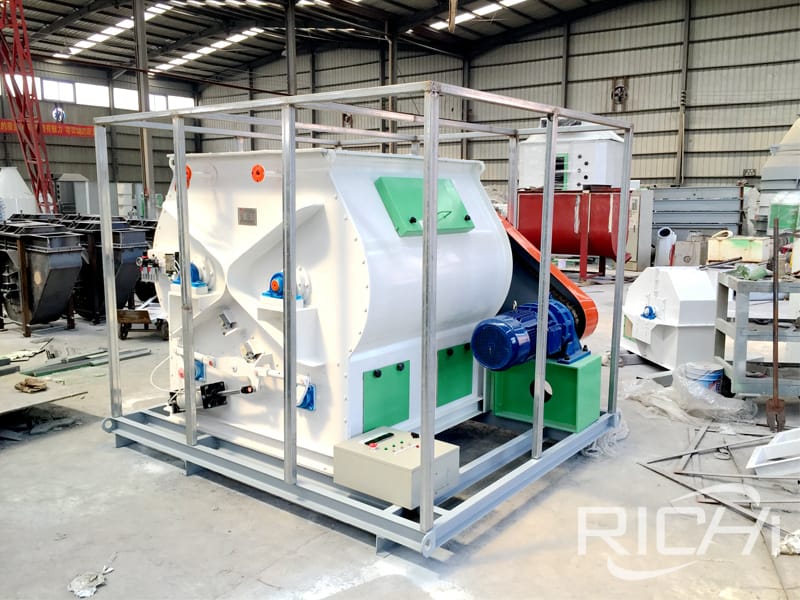 In view of the above problems
The R&D team of RICHI mixer has undergone two years of struggling
Officially launched
New generation of upgraded SLHSJ series chicken feed double-shaft blade mixer machine!Higher evenness, more efficient, lower residue, more reliable sealing, more convenient maintenance!
1.Advantages of 500kg/batch horizontal feed mixer for poultry chicken feed
①
Optimize blade layout
Mixing without dead space, short mixing period
Each batch of materials can be mixed evenly in 60-120 seconds.
②
Use assembled adjustable and replaceable blade structure
Ensure the clearance between blade structure and cylinder ≤1.5mm
Reduce material residue.
③
Adjustable sealing structure around discharging door
Effectively prevent material leakage
Improve the reliability of mixer.
Moreover
Unique discharging door linkage mechanism
Ensure quick discharging door switch
Fast discharging and low residue rate.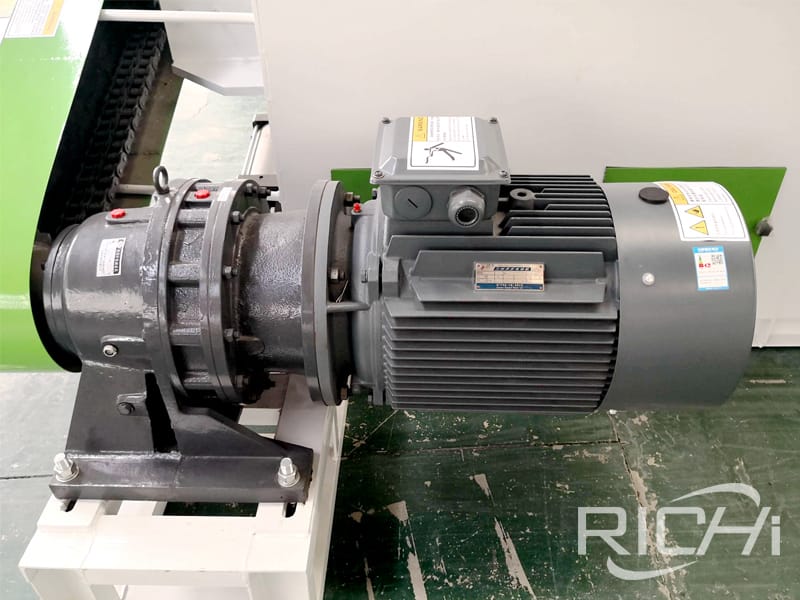 ④
End face design of air-return system
Increase ventilation area
Ensure smooth air flow during omnidirectional mixing.
⑤
Modular combined liquid adding system
Many kinds of liquid can be added simultaneously
Precise spraying and convenient maintenance
⑥
Hardened-gear speed reducer drive
Drive the rotor rotate through chain transmission
Stable, reliable and efficient.
⑦
Large repair and cleaning doors
Easier interior cleaning of cavity and rotor maintenance
Besides
Transparent observing windows are opened on the side
Make it easy to observe discharging
Keep the process under control at any time
Centralized connection box makes the whole cable layout neat and beautiful
……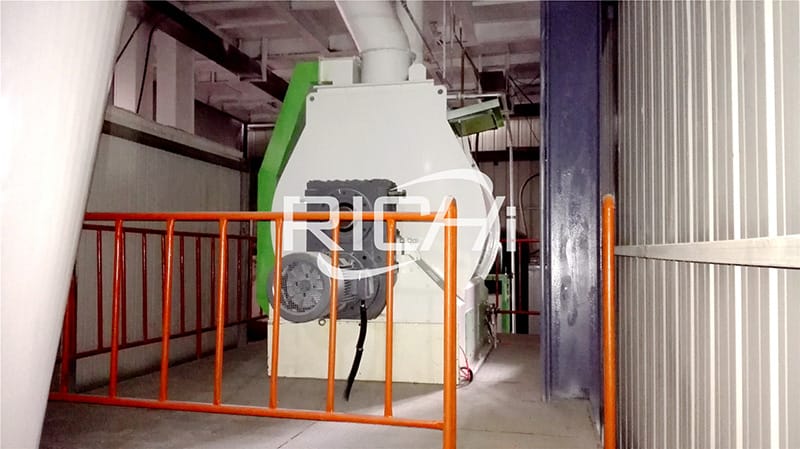 2.Application range of double shaft paddle horizontal chicken feed mixing machine
It can be used for materials like chicken feed, broiler feed,layer feed,cattle feed,pig feed,fish feed,premix feed, paint, pharmaceutical, chemical, food additives with different characteristics, proportion, fineness, high humidity, and strong bonding.
3.Parameter of 500kg/batch double shaft chicken feed mixer
| | | | | | | |
| --- | --- | --- | --- | --- | --- | --- |
| Model | SLHSJ0.5A | SLHSJ0.5B | SLHSJ1.0A | SLHSJ1.0B | SLHSJ2.0A | SLHSJ4.0A |
| Material quality | carbon steel | Stainless steel | carbon steel | Stainless steel | carbon steel | carbon steel |
| Power | 5.5kw | 5.5kw | 7.5kw | 7.5kw | 18.5kw | 30kw |
| Mixed weight | 250kg/P | 250kg/P | 500kg/P | 500kg/P | 1000kg/P | 2000kg/P |
4.RICHI popular high quality horizontal poultry chicken feed mixers:
(1)SLHY industrial Horizontal Poultry feed Blending Mixer(250KG/BATCH)
(2)SLHJ single-shaft 500kg/batch animal chicekn feed mixing machine for sale(500KG/BATCH)
(3)SLHSJ Animal Chicken Feed Double Shaft Mixer(500KG/BATCH)
(4)SLHJ Stainless Steel Broiler Poultry feed Feed Mixer(1000KG/BATCH)
(5)SLHY chicken fodder mixer machine with ce(1500KG/BATCH)
(6)SLHY Big capacity chicken feed mixer(2000KG/BATCH)