Brief Introduction
The material is fully matured between the screw and the screw sleeve by high temperature and high pressure, and then extruded to form a pellet.
Contact Us
Application of Shrimp Feed Pellet Machine
It is based on crushed materials such as corn, soybean meal, and wheat, and widely used in grain and feed processing plants, aquatic farms, livestock farms, poultry farms, or large, medium and small feed processing plants
Contact Us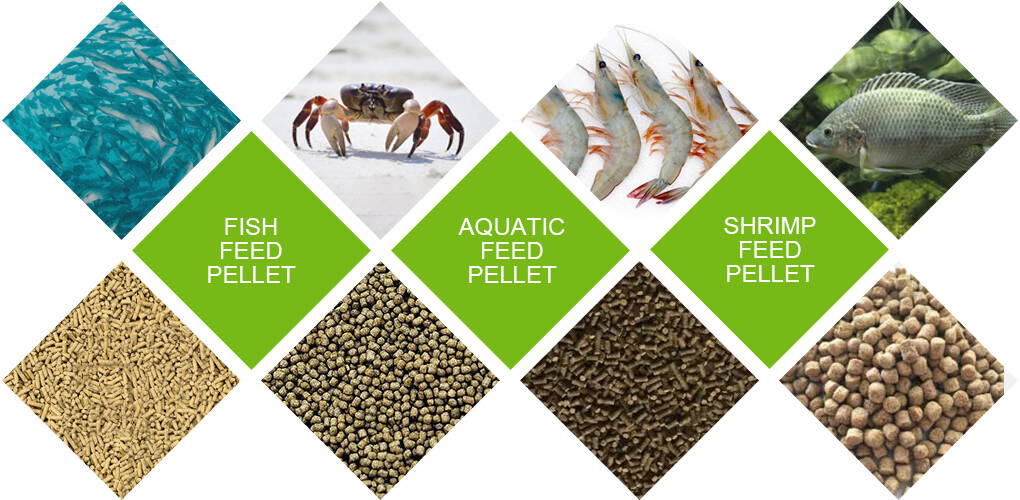 Accessories
RICHI uses high-quality steel and has been processed through multiple processes to provide customers with high-quality ring dies and press rollers, and promises to use Siemens motors and SKF bearings.
Contact Us
SIEMENS
Motor
SKF
Bearing
Extruder
Discharging die
Extruder
Single-thread
Equipment In RICHI Workshop
Cutter Adjustment Arm
Paddle of Conditioner
Pelletizing Chamber
Triple-layer Conditioner
Application
Our products are usually used in conjunction with other equipment in the production line and have a wide range of applications. The following are common pellet production lines for reference only. If you have different requirements, please contact us for customization.
Contact Us