For Richi, Every Day is Consumer Rights Day!
2020-03-15 Back to List
If you are looking for related products or have any other questions, please feel free to contact us.
Contact Us
This is a special time, and history will finally remember the beginning of 2020. A sudden epidemic swept the world, and the threat of viruses and deaths shrouded everyone. At this moment, the individual becomes extremely small, and life becomes so fragile. In just a few months, we have seen too many fears, sadness and helplessness. People say, "A piece of ash of the age that falls on the individual head is "A mountain", we experienced it and felt the same with you, but we never lost hope.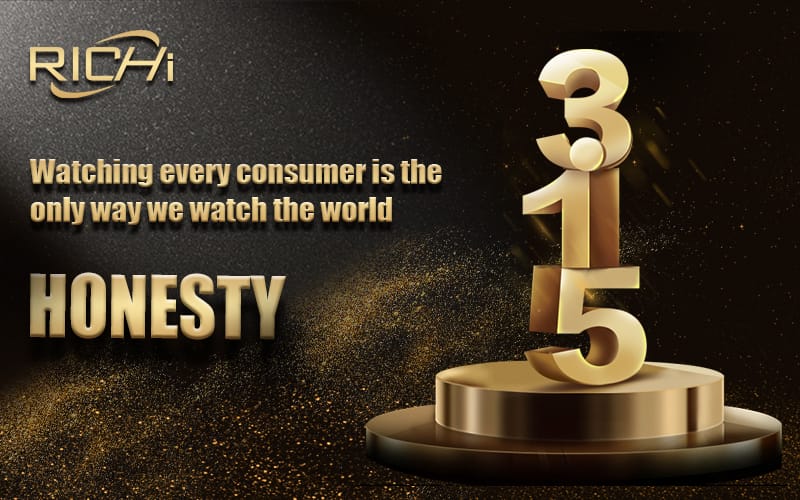 For us, watching this world is protecting thousands of you: you deserve to get better products and warmer services. Richi Machinery applies professional technology and treats every customer with sincere feelings. This is our responsibility and the only way we watch the world.
Dear Customer:
We are Richi, a feed machinery equipment supplier from China.
We are not only selling products, but also selling services.
Each project has recorded the mileage of whole-hearted service.
Each satisfied smile confirms the figure of wholehearted service.
Every footprint, every drop of sweat brings together the true feelings for customers.
At Richi, you can have a complete supply chain construction solution.
R & D, production, marketing, service,
Crossing barriers of language, country and distance,
Only to bring you warm service greetings.
Product maintenance, operation and equipment maintenance,
Seemingly simple yet difficult skills,
There will be patient Richi technical staff to explain to you.
Believe it, whether you are in Uzbekistan, Thailand, Indonesia,
Still in the U.S., Canada, South Africa,
Every construction site, every valued customer,
Can enjoy such a special warmth from Richi.
At this moment, the dawn of this battle "epidemic" is ahead, just as the sun will eventually dispel the haze, and courage will always overcome fear. Because we all believe that the grains of ash are united together, and they will pile up into towering peaks. The drops of water droplets will converge, and it will surely become a torrent of the times. We have gone through this history, we have also created this history, Richi Machinery is fortunate to walk with you.